4IR.UK British Systems secures R&D Fund from AUB Innovation
On the 23rd of September we signed an agreement with Daniel Cox, Knowledge Exchange Manager at the Arts University Bournemouth, that secured us a grant Match-Fund from the European Structural Investment Fund.
The Match-Fund will be used for the research and innovation of a device to convert IPC-SMEMA-9851 signals to IPC-Hermes-9852 messages to allow existing manufacturing equipment to be upgraded to the new Hermes Standard being rolled out within the Electronic Assembly Industry. We are calling this device a SMEMA Hermes Adaptor.
Under the terms of the contract both parties acknowledge that this is a Research and Innovation project and as such results cannot be guaranteed but due to the current interest from the Hermes Standard users to us we are confident of the success.
Lucy Devall, AUB Innovation Studio Outreach Senior Officer, heard our presentation at the Empact Ventures pitch day in Poole and contacted us in May to make us aware that the Arts University was managing the fund and thought it would be a good fit for what we want to achieve.
Lucy informed us that "AUB is situated just outside of Poole, Dorset and is a specialist maker institute, including 3D modelling and design courses. We also offer Dorset companies free access to our digital fabrication suits which includes SLS 3D printing, CNC milling and a range of other activities."
We met Lucy on the 23rd of May for a tour of the innovation studio and submitted our application on the 17th of June which was approved on the 30th of August this year.
We have been contacted by Mauri Holtari and Krister Ahlund of Electro Design AB who makes board handling equipment for the electronics industry. They require a device that can either be retrofitted or sold alongside their conveyors to make them IPC-Hermes-9852 compatible.
The Match-Fund gives us the opportunity to begin working with Electro Design to make the SMEMA Hermes Adaptor handle automatic conveyor width adjustments using a RS232 serial port.
Using a dedicated Adaptor gives their customers confidence that new conveyors sold are future-proofed as well as an upsell opportunity.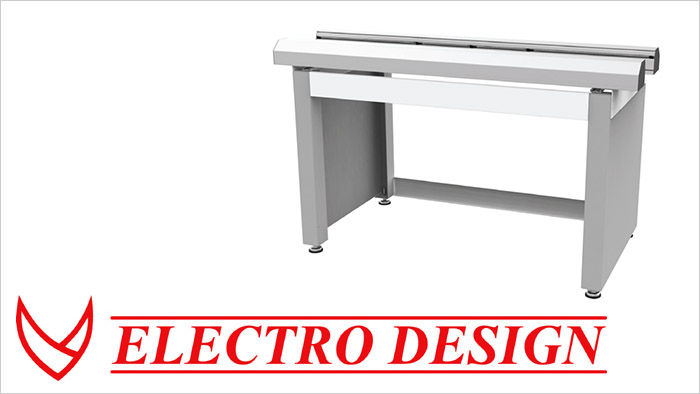 We would never have normally considered investing so much time and money in a dedicated device with a defined application use before, as previously we have created more abstract building-block software products, however this gives us the opportunity to use the MultiPlug Edge Computing Platform on a real world application for the first time.
The fund gives us a safety net to take the risk, or de-risks the project to some degree, in the true spirit of innovation to serve an conservative industrial industry. We can now 'Eat our own dog food' and 'Scratch our own itch'.
About 4IR.UK
4IR.UK is a Industry 4.0 solutions provider for the smart industrial manufacturing sector. It develops bespoke Extensions for the Low-Code No-Code MultiPlug Edge Computing Platform that allows for real time configuration of production line equipment. The flexibility of off-the-shelf software combined with inside industrial experience means that 4IR.UK is ideally placed to anticipate and respond to a factory's changing needs.