Dürr iTAC Software acquires Cogiscan. What does this mean for Electronic Assembly Industry 4.0?
It took me by surprise to learn in February that iTAC Software of Germany has acquired Cogiscan of Canada. This follows iTAC being sold by its venture capital owners to the Dürr Group back in 2015.
My surprise is mainly based on the more emotional feelings of the opportunities and growth of Smart Factories once our industry has accomplished Industry 4.0. However when I start to look at the size of the Electronic Assembly market, the age of the businesses and where the big capital lies it makes so much more sense.
I have stated before that Industry 4.0 is based on blueprints of the many recurring changes in computing history. It's therefore rather easy to look at what has happened in the world of IT and Software and second guess that it will recur again in the world of Electronic Assembly manufacturing.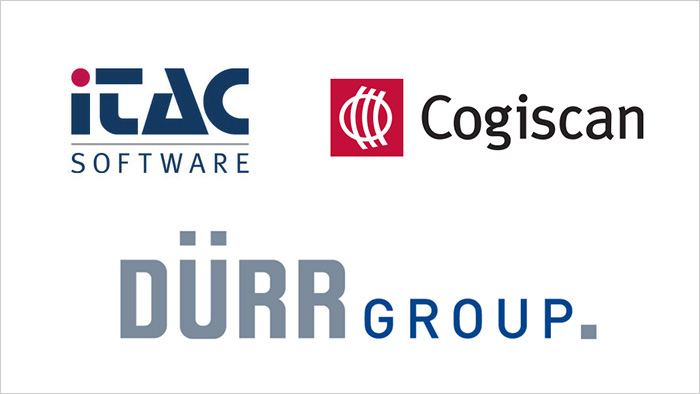 SMT Equipment as a Commodity
As Phil Stoten stated on the Reliability Matters Podcast, the Electronic Assembly hardware has now become a commodity so large sales based businesses are starting to seek other avenues to create value of what they offer.
The biggest change in Big Tech is the pivot of Big Blue, AKA IBM away from hardware and into software by selling off its PC business in 2005 to Lenovo, followed by its server business in 2014.
Siemens did a similar move in 2011 by selling off its Siplace Pick and Place business to ASM Pacific Technology and moved into software by purchasing Mentor Graphics in 2016. Siplace was eventually partnered with Dek Printing Machines after its sale by the Dover Corporation in 2014 with the existing Siplace management leading the new ASM Assembly Systems business. 
With Siemens focusing on Mobility and Industrial Automation you could easily see the dots being joined well before the acquisition of Mentor of them moving into software platforms and solutions.
This is a story of market grab, removing legacy that will slow you down, or simply business founders wanting to cash up and exit.
Historic failures have to be the acquisition of Nokia's mobile phone business by Microsoft. Clearly this was a market grab by Microsoft, but from Nokia it was a wise move to restart and remove a legacy business. They say in the world of business there is no such thing as failure, you simply give up, and I feel sales-based Microsoft, with short term minded Steve Ballmer at the helm, gave up.
Market Consolidation
As the saying goes 'One man's rubbish is another man's treasure' and in the world of Electronic Assembly with the hardware becoming the commodity, it is starting to become part of a weaker sales proposition with the value now coming from the software solutions. 
It's therefore been wise to buy up these weaker rubbish-to-some hardware segments and consolidate them into one business, and also consolidate them by location with most of these businesses now housed in Germany.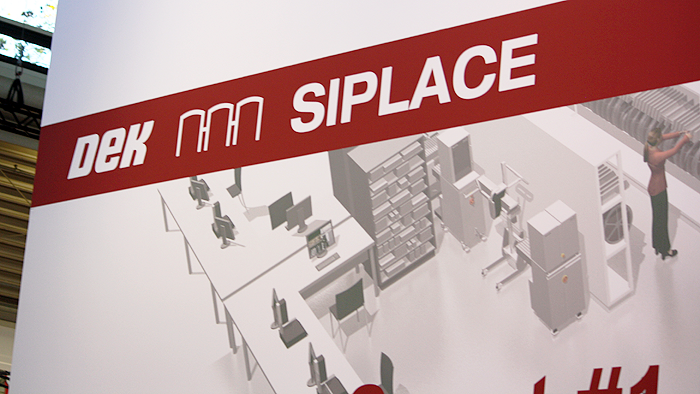 That said, with a re-energised company, it doesn't stop that company thinking it should get into creating software solutions. History has also shown that these companies have then gone on to sell off the hardware side of their business which makes you wonder what of the original company actually still exists.
That brings me back to iTAC, Cogiscan and the Dürr Group. While the press release is published by iTAC and clearly they will be the management lead, focus should be placed on the parent company the Dürr Group and what their intentions might be. 
As a global player in mechanical and plant engineering clearly they are a hardware business that has already seen software growth in other industrial settings. I doubt they see opportunities in Electronic Assembly due to the market size however they would have spotted opportunities to open up iTAC and Cogiscan into the existing markets of Dürr.
Focusing on iTAC and Cogiscan, these are both twenty year old software businesses with founders in the mix so I think you can easily read between the lines that this is the winding down of their roles and maybe the Exit when they want another life challenge.
A subsidiary of iTAC Software AG
The merger of the Canadian business into the controlling German one will play out as all the previous acquisitions have. The first two to three years we will see little change, followed by more sudden changes as the businesses become organically unsettled due to time and uncertainty. People coming and going for example. There is no great way of handling a merger. The Americans were severely burnt buying British companies in the 00's and trying to change them overnight. 
Radical change is unneeded in successful businesses and like many acquisitions from the Chinese e.g. ARM, if all else fails the Dürr Group can hold onto these as trophy businesses, i.e. running them as-is with the possibility of reselling them.
It's interesting that I consider these businesses successful as I once suggested to my Company Director at the time that we should purchase the iTAC business. At the time I was working for an SMT equipment supplier which was unsure of what first steps to take to move forward with their Industry 4.0 strategy. We were a weak player on the assembly line so to buy a software business would have bolstered our position.
His response was to tell me that iTAC wasn't making any money. They were of course, most likely breaking even, but it's another sign that I detailed on a previous blog of the hardware management mindset versus software.
Software is King
A software business can tick along, paying the bills, investing in their solution for many years, and if they keep their nerve, can grow exponentially after a trigger point when time and place is aligned. With a lot of starting debt, hardware businesses need to see a return quickly so often have short term thinking. It wasn't a surprise to me that that same business purchased Critical Manufacturing in 2018 but under a different management team.
My feelings are that Cogiscan should have held it's nerve for another decade while Industry 4.0 becomes a reality. This is another sign of the Silver Tsunami taking hold, but I'm sure no founders want to admit to that. Unlike iTAC which seemed more corporate due to the German stereotype, Cogiscan could have pivoted itself into a quirky disruptor and therefore aligned well with the Digital Economy and Generation Z.
Listening to Episode 62 of the Reliability Matters Podcast I'm not convinced Cogiscan Co-Founder François Monette knows what the difference is between Industry 4.0 and Smart Factories and like many people in the industry sees it as another buzzword. Understanding the difference is key to aligning to the Digital Economy.
One thing I am sure about is both companies need to remain strong and assert when they know best. iTAC focuses on material management where historically Cogiscan focused on equipment connectivity.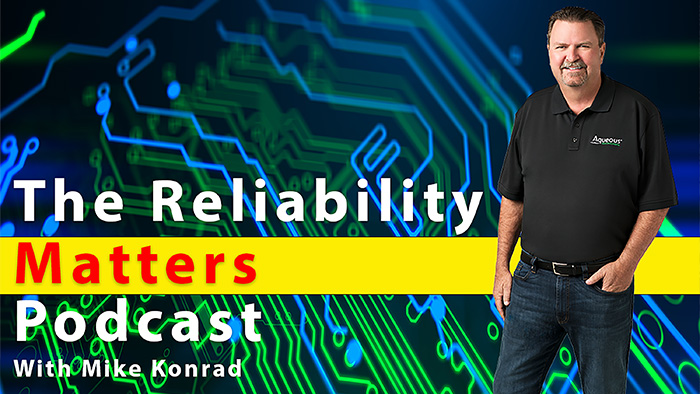 About 4IR.UK
4IR.UK is a Industry 4.0 solutions provider for the smart industrial manufacturing sector. It develops bespoke Extensions for the MultiPlug Edge Computing Platform that allows for real time configuration of production line equipment. The flexibility of off-the-shelf software combined with inside industrial experience means that 4IR.UK is ideally placed to anticipate and respond to a factory's changing needs.