Is there a Silver Tsunami at IPC Apex Expo 2019?
At the end of January the annual IPC APEX Expo came to a close and since the industry journalists have started to upload their interviews with key industry players onto YouTube.
This year the show featured an impressive CFX line and it really did highlight how conservative industries such as Electronics Assembly still require standards bodies such as the IPC to herd the cats.
A lot gets said behind closed doors at these events however digital comms has to be the future of efficient broadcasts of industry changes. That said, some can be dry to watch and very rarely are critical or analytical towards what the different equipment manufactures are, or are not, releasing at the show. I can only presume this is due to the sponsorship involved and maybe the white paper creators are more suited to create this content in the visual form.
Headless Equipment
A interview that caught my eye was one by Trevor Galbraith of Global SMT & Packaging interviewing Markus Wilkens of ASYS Group. ASYS has unveiled a stencil printer that lacked an external VDU Monitor and instead could be controlled by a tablet computer.
While at face value this could come across as a bit of a gimmick, actually this highlights to me that the company has achieved a software architecture that decouples dependencies that once would be seen as a given.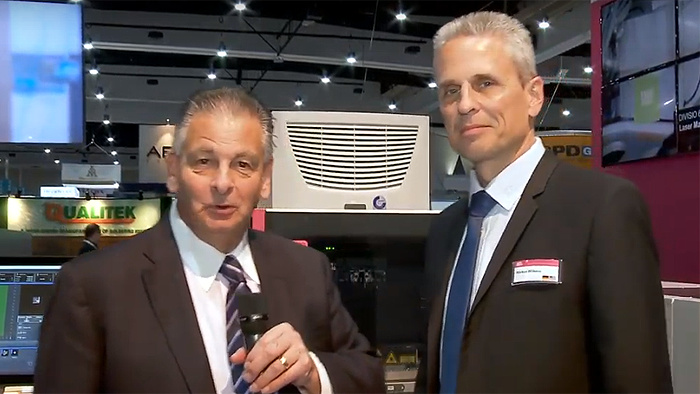 Removing dependencies of old is what any Industry 4.0 solution will require, as the 'head' of a headless system, which is what ASYS has created, could be a higher level smarter system and not that of the manufacturing equipment. This functionality demonstrates that all data and control mechanisms must be available to any system that needs it.
As with most good ideas, this is not new. This architecture is commonly found within programmable logic controllers (PLC) solutions where a separate VDU is added as needed.
Watch: Interview with Trevor Galbraith and Markus Wilkens
Silver Tsunami
I did notice that some journalists did play around with their interview formats at Apex which introduced a more relaxed feel and encouraged general discussion about the industry.
Topics close to my heart of Skill, Age and Innovation were discussed on The Eric Miscoll Show published by EMS Now, featuring Philip Stoten of Scoop.
The subject of people is something that has been very rarely discussed on the Industry 4.0 journey and yet it's what I describe the 'revolution' to be. I have never seen it as a Technology revolution, good technology is the outcome of getting the people right. Unlike Technology, its something we can act on today, as it already exists today.
When I joined the industry I was managed by someone twenty years my senior, and when I left to form a software business to support the Industry 4.0 movement, I saw lots of key people retire. What was concerning was, because they were a staple of the business they left holes where others had taken them for granted.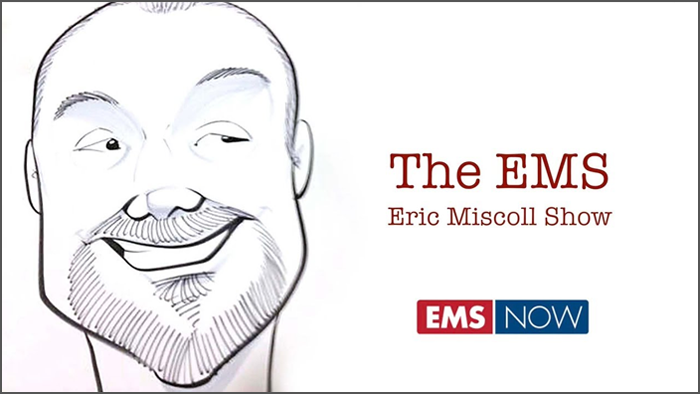 While I took a short sabbatical from the industry, I discovered the solution to this problem and that was to encourage the manufacturing industry to work with their local digital economy.
The digital economy are the same businesses that have supported the digitalisation of other business sectors over the last 25 years. Their work is often based on web technologies, they know little about manufacturing, but they do know about data and the presentation of it, so in collaboration would introduce new practices, guide decision making, and plug the skills gap as the Silver Tsunami continues to occur.
Watch: The Eric Miscoll Show with Philip Stoten, Dr. Bill Cardoso and Phil Zarrow
About 4IR.UK
4IR.UK is a Industry 4.0 solutions provider for the smart industrial manufacturing sector. It develops bespoke Extensions for the MultiPlug Fog Computing Platform that allows for realtime configuration of production line equipment. The flexibility of off-the-shelf software combined with inside industrial experience means that 4IR.UK is ideally placed to anticipate and respond to a factory's changing needs.