Bournemouth University Alumni of the Year 2022 Nomination
Having grown up in West Dorset, Educated in East Dorset at Bournemouth University and spending many years of employment in South Dorset, it's fair to say I'm Dorset born and bred.
When I attended BU to study a BSc in Computing in 2004 I realised even then that the University would provide me with a resource for many years to come. When I graduated I continued to check in with the University and it held many events that pulled me back to Bournemouth and connected me with the students.
I have always been keen to work with the current students as I know they will be the talent of tomorrow's business world. I also knew at some point I would found a business and to know who to work with was going to be the difference between make and break.
One memorable collaborative project was with students Adam Tavener, who is now a Principal Engineer at Zoopla and Ashley Firth who is a Front-End Developer at Octopus Energy.
This was my first opportunity of project management and it demonstrated to me two different working styles from the students.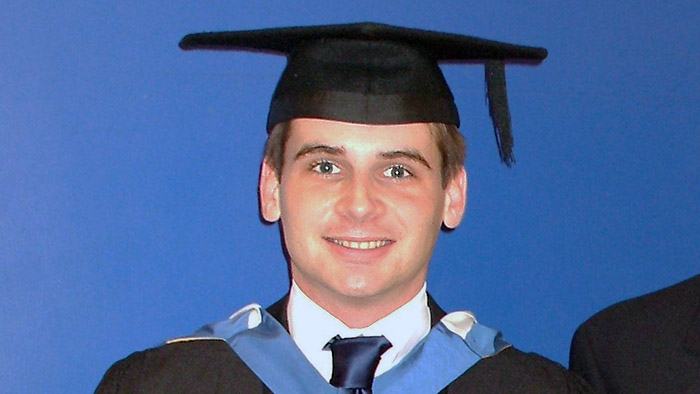 I have since returned back to living in Bournemouth and it was the connections I created while I was 'away' that secured me employment in the town. Networking is very important to me and I understand that attending events without any agenda is very important in making connections or what is called, your network.
Growing a business since 2016 can be a lonely and isolating experience. Covid and the move to work from home has meant my normal check-in with friends, for example at lunchtime has been reduced. Having others check-in with my progress is very warming to me.
It was therefore a great surprise to learn this morning that I had been nominated for Bournemouth University Alumni of the Year 2022 by fellow graduates of my year. I did wonder why they were asking so many questions about the business and my past career!
Since graduating the University has grown so much, it seems a new building are constructed every month, even in lock-down new buildings were opened. I have since worked with the Arts University Bournemouth developing our first industrial product the SMEMA Hermes Adaptor. 
Whether I win the Award is irrelevant. It's so kind that others are looking out for me. Cheers!