SICK Hermes SMEMA Connect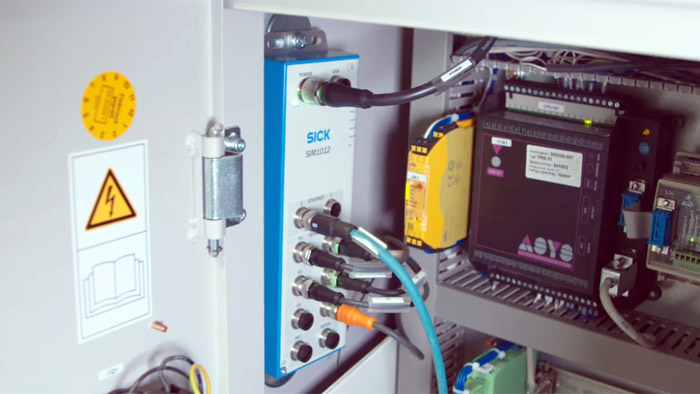 We are all members of the Hermes Standard initiative however SICK has more to lose as the goal of the Hermes Standard is to remove the barcode scanners that SICK sells at a high premium.
Digital First
SICK hides purchasing information behind customer portals like a conservative sales based business does. It's therefore hard to find out the price difference between a Hermes SMEMA Connect and a typical barcode scanner.
We hope the SIM1012 is a low cost device as it must consider ageing equipment like Conveyors that customers feel there is no need to replace. Our approach has always been to be Digital-First meaning all our pricing is transparent and customers can make quick purchases without sales or support teams using the company's credit card. Empowering IT professionals found within our customers' factories is our goal.
Facts on Open Automation
The marketing effort of SICK's solution has been bolstered by ASMPT 'Facts on Open Automation' YouTube videos.
ASMPT is the rebrand of ASM Assembly Systems who invited us to visit their offices when the prototype of the SMEMA Hermes Adaptor was published to our website and the community started to take an interest.
We began working closely with the former chair of the Hermes Standard Thomas Bliem who works for ASMPT. Since then the chair was handed over to Håkan Sandell of Mycronic which we have found difficulty in creating a relationship with and general Covid lockdowns have restricted our opportunities to return back to visit ASM.
In the ASMPT YouTube video and press release, Alessandro Bonara, who heads ASM's electronics production states "In his search for a practicable solution, Bonara came across SICK AG, which had already proven to be a reliable partner". It seems staff at ASMPT don't talk to one another.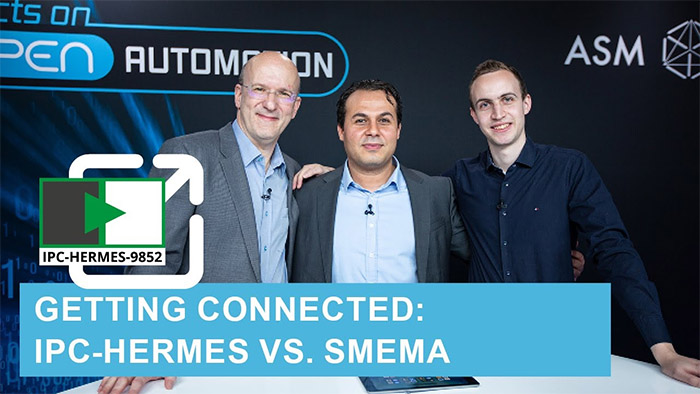 My concern is one of industry culture.
A Cautionary Tail
It is commonplace for hardware equipment manufacturers to partner to create recommended line solutions. The concerning matter is this creates tribes and it results in equipment manufacturers not talking to or interacting with other tribes. The Hermes Standard, the IPC-CFX and factory automation using data in general was an opportunity for the industry to unite and to become more sociable and friendly. Something the software community has volumes of.
While ASMPT was trying to educate its customers on a solution to interact with legacy SMEMA equipment, I feel by singling out a supplier it has reverted Open to Closed Automation. As the BBC would say, "other solutions are available".
The reality is that today customers of the SMEMA Hermes Adaptor are, not by design, exclusively ASMPT customers including some of their Distributors and the end customer will always have the final say of what they use.