SMEMA Hermes Adaptor Make UK Award Nomination
We are happy to announce that our SMEMA Hermes Adaptor "Quentin" has been shortlisted as a finalist for the Innovation Category of this year's Make UK Manufacturing Awards.
The Adaptor's 2 year development is part of our 6 year Start-up business journey which includes the development of the MultiPlug Edge Computing Platform; a technology to connect Manufacturing with the Digital Economy.

Supporting the rollout of the new Hermes Standard IPC-HERMES-9852 has been a great catapult example of how web browser technology can unite with legacy manufacturing systems.

It's important to note, no customer requested this product. The Adaptor, which has had a strong sales year and is being exported worldwide, was created by the act of belief and vision alone.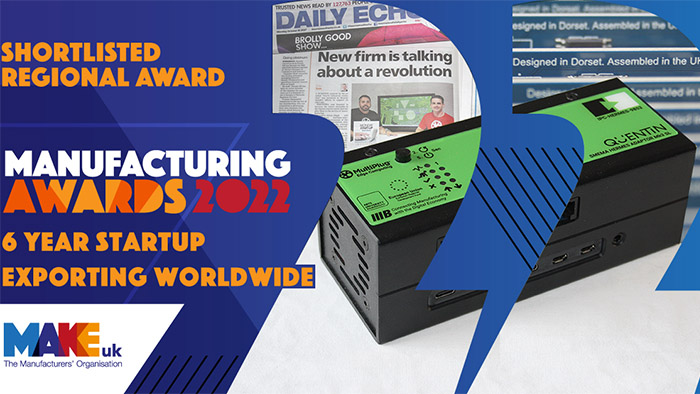 We thank the Make UK judges for the acknowledgement of our hard work and we look forward to receiving the award🤞 in November.