First Bourne Accelerator Programme Announcement
INDUSTRY4.UK are pleased to announce that we shall be participating in the 2016 First Bourne Accelerator, starting on 5th September.
Creative England has teamed up with Silicon South to deliver the First Bourne accelerator programme for the southern UK region (outside of London). Backed by Bournemouth Borough Council, it offers digital startups the chance to secure local and national business investment, through a three month residency in Bournemouth.
Having made it to the final eight alongside other startup businesses, the Accelerator Programme will provide a full time residency place for INDUSTRY4.UK at Telecom House in Holdenhurst Road. This will give us access to the much needed business support as well as mentoring that will kick start our product development and access to workshops that will nurture business best practice to implement going forward.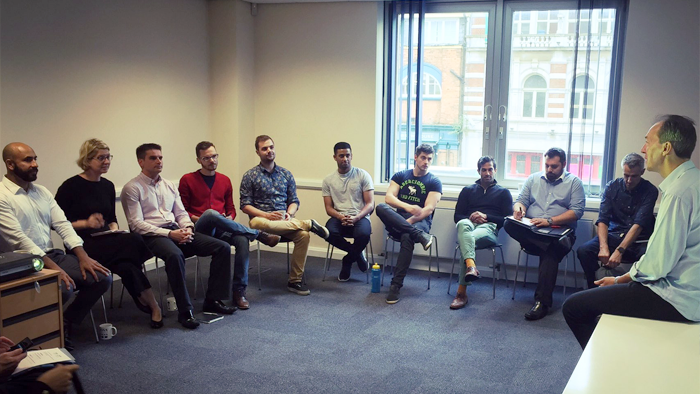 The programme is providing seed funding to enable prototype development, whilst delivering intensive support to help achieve early product market fit. This includes establishing our industry contacts as well as setting up agreements with potential partners.
About INDUSTRY4.UK
INDUSTRY4.UK is a Industry 4.0 solutions provider for the smart industrial manufacturing sector. It provides Internet of Things (IoT) tools and connectivity that allows for realtime configuration of production lines. The flexibility of off-the-shelf software combined with inside industrial experience means that INDUSTRY4.UK is ideally placed to anticipate and respond to a factory's changing needs.